Autism Treatment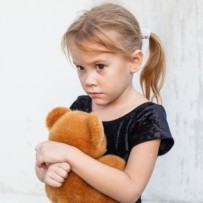 Autism is a mysterious illness that has long baffled the medical community. An almost always permanent condition that usually begins shortly after birth, typically before age two-and-a-half, autism used to occur in approximately four to five out of 10,000 children. Recently, however, there has been an alarming increase, affecting as many as one in 500 children or perhaps even more.
Autism is characterised by withdrawal and an inability to communicate in a normal manner. There is a significant emotional component to this condition, where the individual has the capacity but not the willingness to communicate.
Autistic individuals often show strong attachment to a particular object rather than to people, display compulsive behaviours such as rocking or arm flapping and appear to avoid eye contact. While some autistic individuals are mute, others exhibit a bizarre, ritualistic speech pattern.
Some studies have shown that many autistic children have elevated levels of certain brain chemical abnormalities in brain-wave patterns or are prone to epilepsy. They are often institutionalized, particularly if the individual is subject to violent or self-destruction episodes. However, despite severely limited learning capacity, some autistic children show extraordinary talent in a specific area, such as music or mathematics.
What Causes Autism?
Some doctors say that autism is genetic and this is undoubtedly a factor in some cases, but increasingly, reports linked the huge increase in autism to toxic overload. This overload can be from vaccines, pesticides or from heavy metals such as mercury, lead, aluminium and chemicals in foods such as phenolic compounds and salicylate.
Research also shows that incompletely digested particles of wheat tend to be higher in children with behavioural problems and a link is widely acknowledged between autism and neurotoxins in the brain. Problems with digestion, absorption and elimination are often seen. Reduced breakdown of proteins in milk and gluten (wheat, rye, oats and barley) leads to neurotoxins entering the brain and disrupting brain chemistry.
Many autistic children have also been given large doses of antibiotics, which in the long term, can trigger more gut problems. These in turn can initiate intolerances and sensitivities to many foods. Poor immune function, fungal overgrowth and sluggish liver function can also contribute to this condition.
At Naturel Healing, we have had success in treating autistic patients. With regular treatment, most of our patients have shown improvement in their behaviour and speech.
To make an appointment, call us at 6362-5655 or 8118-1199.